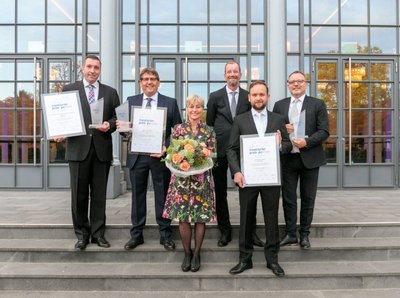 Klüh receives prestigious "Frankfurt Prize" for corporate performance in catering
Great honour for Klüh: the catering division of the multiservice provider has received the coveted "Frankfurt Prize - Grand prize of the German corporate and community catering Industry" for its services in care catering and its pioneering spirit in the field of new nutritional concepts.
Terms of use
Klüh Service Management GmbH is the sole owner of all rights to the images made available in this media service. We are pleased to make these images available for use in print and online media free of charge, provided Klüh Service Management GmbH is cited as the source in each publication.
All rights remain the property of Klüh Service Management GmbH, however. Images may not be altered or combined with other images. They are not to be used for personal or commercial advertising purposes. We reserve the right to rescind approval for use of the images for cause at any time.