Within the company, innovation is seen as a critical factor in growth and positive development. In order to offer service innovations, Klüh has been investing in new ideas for many years, analysing trends and focusing on innovative product developments in all its business divisions.
An established culture of innovation is the basis for fostering innovative ideas within the company, for managing innovations and for allocating the necessary investment and resources to their implementation. The benefit for clients is at the forefront of all these activities.
Our Center of Digital Excellence (CoDE) is the lynchpin of digital innovation and the divisions' internal partner for digital transformation at Klüh. For this reason, the CoDE has expertise in both technologies and the activities of the various divisions.
The Digital Innovation Days that are held regularly with and for the different divisions foster awareness for digital opportunities, demonstrate the potential of digitalisation and serve as a key initiator of innovation for the individual divisions.
Ideally equipped for digital transformation
Klüh recognised at an early stage that digital transformation can only be successful if it is designed holistically and implemented across the company. Anything else contradicts our belief that only an agile company can be successful in the dynamic world in which we operate. In 2018, this realisation resulted in the establishment of the Center of Digital Excellence (CoDE) as a central unit of the holding company.
The CoDE coordinates the development of digital innovations for all the divisions and brings them to market. It identifies innovative topics and trials pioneering digital technologies such as the Internet of Things, artificial intelligence, digital twins, virtual reality, robotics and assistance systems.
The Center of Digital Excellence develops new digital services, solutions and business models for the divisions of Klüh Multiservices.
In this way, we support our divisions' innovative strength and safeguard Klüh's future viability. Through new services and solutions, we are creating the basis for optimising processes, improving efficiency and facilitating communication in order to safeguard our own competitiveness and provide our clients with quality at attractive prices.
With our new business models, we aim to go beyond pure product and service innovations to optimise our sector. Our goal is to launch new business models which are better able to satisfy our clients' needs than conventional models. All our efforts are concentrated on delivering greater benefit to our clients and achieving a stronger client focus that sets us apart from our competitors.
The successful implementation of such innovative business models will give Klüh interesting new market opportunities. Here, we are giving particular attention to on-demand business models. These digital business models are attracting growing interest from our clients. In the context of services like ours, on-demand means satisfying clients' needs as soon as possible after a request is made.
At the core of the service-on-demand business model is Klüh's own IoT framework, which is part of an integrated ecosystem. Full integration into established operational processes will ensure acceptance by employees.
Connecting digital processes and systems
Klüh IoT-Framework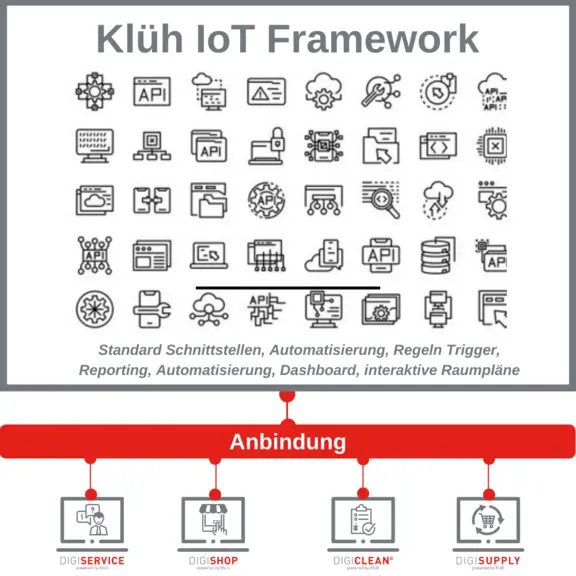 Using the Internet of Things, we are able to connect physical reality with the virtual world. Sensors make it possible to network cleaning machines, fridges, soap dispensers, doors, rooms, lifts and cars, for example, and to connect them with the internet.
Our proprietary Klüh IoT framework enables us identify, implement and forecast new services for clients. Sensor data provide us with the information for visualising and analysing real-time dashboards and digital room plans, among other things.
This results in use profiles that include analyses which can then be used for planning employee deployments. Our employees are notified of their tasks and any acute need for action via mobile end devices. In this way, we become more conscious of quality and efficiency in our work.
When it comes to sensor technology, we work with our long-standing network of partners to deploy the right sensors for a specific application. This applies whether the client already uses sensor technology (smart building, smart kitchen) or we first have to retrofit the client's environment. We are convinced that on-demand business models based on our IoT framework are more efficient and better integrated than other business models which cannot deliver comparable services immediately.
1

/

2
BUSINESS INTELLIGENCE
The Center of Digital Excellence attaches great importance to current business-relevant data. We are convinced that careful analysis is essential if we are to respond actively rather than passively to change and unusual situations.
"Data becomes information which in turn becomes knowledge." We then apply this knowledge in continuously improving the services we provide, customising them precisely to our clients' needs. Our clients also have early and autonomous access to this knowledge via personalised dashboards and reports.
Algorithm-based artificial intelligence and machine learning technologies enable us to identify occupation trends which can be used in data-driven decision-making and thus in optimising services (for example, cleaning on demand), facility management and energy consumption.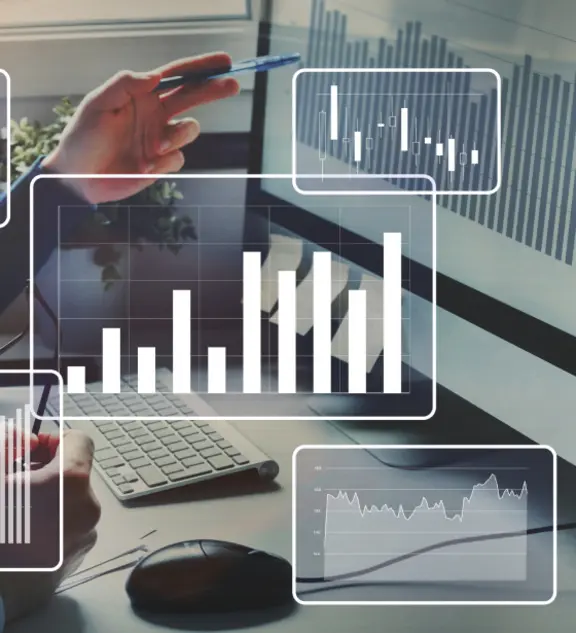 COBOTIK | ROBOTIK
Robotics continues to evolve with the increasing use of miniaturisation technology, artificial intelligence and sensors, coupled with greater networking. Robots are not only able to cook food, vacuum and scrub floors, mow lawns and do the shopping; they can also inspect sites and buildings and produce 3D maps of buildings, for example.
The Center of Digital Excellence has set itself the task of establishing robot technology in various areas of the business and integrating it into the existing system landscape. This makes it possible to speed up recurring everyday processes which are prone to error so that employees can concentrate on other more useful and effective activities.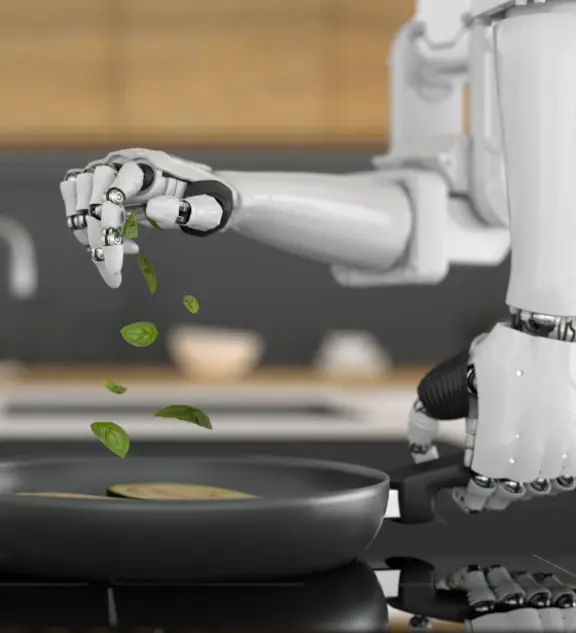 DIGISOLUTIONS powered by Klüh

Klüh's development of proprietary solutions in close cooperation with the business divisions and operating units ensures that business processes are managed more efficiently, optimised and safeguarded sustainably and coordinated transparently. Since it was established in 2018, the Center of Digital Excellence has produced a large number of innovations. By delivering digital developments at exactly the right time, the CoDE is sustainably strengthening the competitiveness of our company and our clients. Retaining a leadership position means embracing and implementing new digital solutions.
Digital solutions for you
1

/

5
Requests are allocated and processed specifically, with the processing status transparent and visible to everyone involved at all times.
DigiService can be customised to individual clients in terms of functionality and design. A range of modular functions such as an SLA-based service catalogue, a document management system, satisfaction measurement, freely configurable online check lists and much more can be added.
One special feature is that DigiService is part of the Klüh ecosystem and already integrated with the IoT framework, BI reporting and other Digi applications such as DigiClean® and DigiShop. For example, sensors linked to the IoT framework can automatically generate tickets.
Integration with established client systems is easily achieved. Thanks to the DigiService app, the portal is always accessible.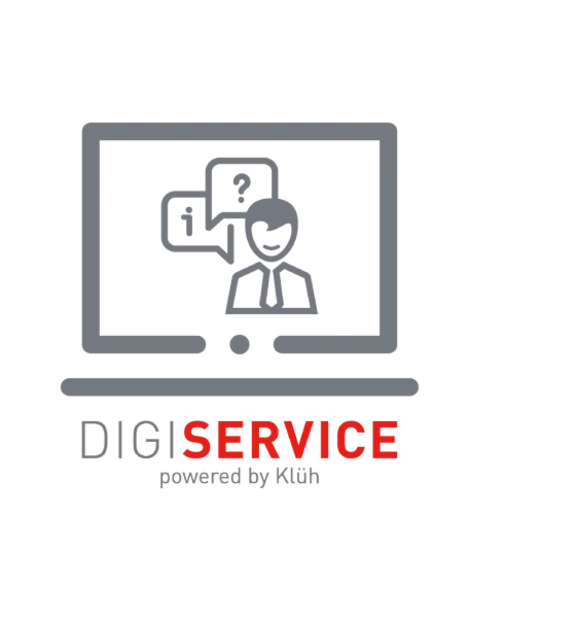 Our expertise lies in providing professional building cleaning services guaranteed to meet agreed service and quality levels. Our agile DigiClean® software supports us at all levels. Klüh's proprietary app visualises and optimises the entire cleaning process from specification through training to quality assurance.
More than 700 employees in the Cleaning and Clinic Service divisions already use this digital tool at over 100 clients. In this way, more than 6,000 checks are currently generated each month.
Klüh's teams are equipped with tablets so they can work with DigiClean®. The tool uses an optical template without language barriers to communicate what needs to be cleaned with which priority and in which sequence. The aim is to use ergonomic working practices and reduce travel times.
The Bluetooth Beacon add-on integrated into DigiClean® enables monitoring of the cleaning process. If desired, it is also possible to set an alarm function to show supervisors if cleaning services are not being performed.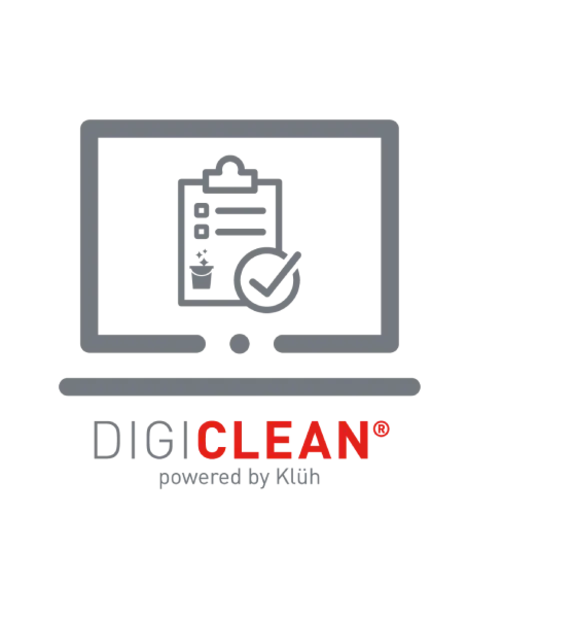 With DigiControl, Klüh Security has implemented a Germany-wide guard patrol system that facilitates the transparent surveillance of properties and connects employees in real time via the portal using state-of-the-art smartphones.
The basic function of our digital solution replaces the need for written security logs. By using smartphones as the platform, DigiControl is not only a guard patrol system but also a support system.
It also offers many other benefits to clients:
Services are more transparent and visible.
Smartphone-controlled protection for workplaces provides additional support to security staff.
It is possible to document all work (including services from other providers) on a single platform.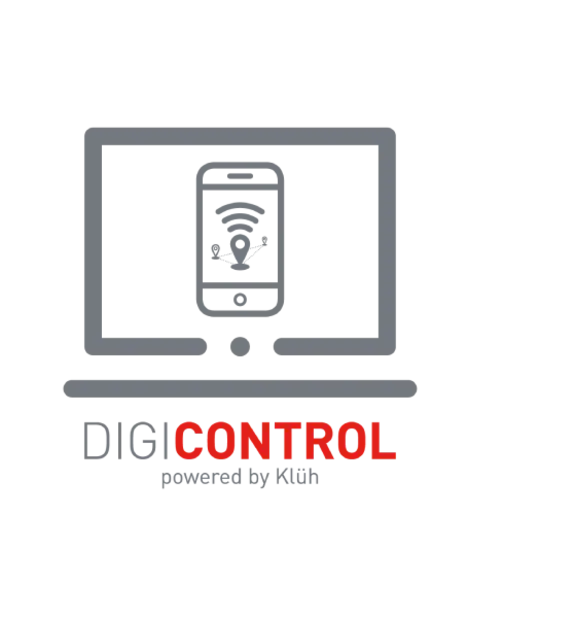 DigiLearn is a learning management system which enables an almost unlimited number of employees to access e-learning courses at any time and from any location.
It supplements or even replaces face-to-face teaching, greatly reducing the associated effort and expense, particularly in connection with travel.
Klüh's web-based training and development programs are very popular and have grown in significance in recent years, especially during the coronavirus pandemic.
Each year, around 2,500 employees complete courses via DigiLearn. These include external employees (for example, from sub-contractors) who are instructed in Klüh processes via DigiLearn. Security, for example, uses DigiLearn to teach conduct and processes as well as procedures specific to certain locations such as sports stadiums or exhibition centres.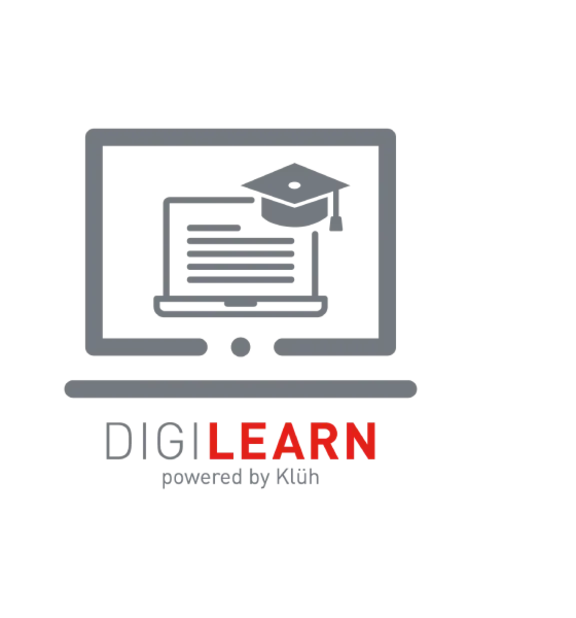 Klüh Catering serves clients in many different industries. The resulting specific requirements made of a modern stock management system greatly challenge the capability of the supporting software. With DigiSupply, we offer you an innovative stock management and control system for your kitchen processes. It includes DigiMenu, an integrated menu design system with conference tool.
DigiSupply is a proprietary development by industry leader Klüh aimed at establishing innovative ordering and production processes. The system encompasses intuitive processes which can be steered and evaluated transparently, either centrally or decentrally. Automated processes spare your nerves and your budget – and contribute actively to sustainability and resource conservation.
DigiMenu, a seamlessly integrated menu design system for the healthcare sector, enables patients to easily and conveniently order their food. The orders are transmitted automatically to suppliers thanks to their direct integration into DigiSupply – quickly, securely and without any manual effort or interfaces.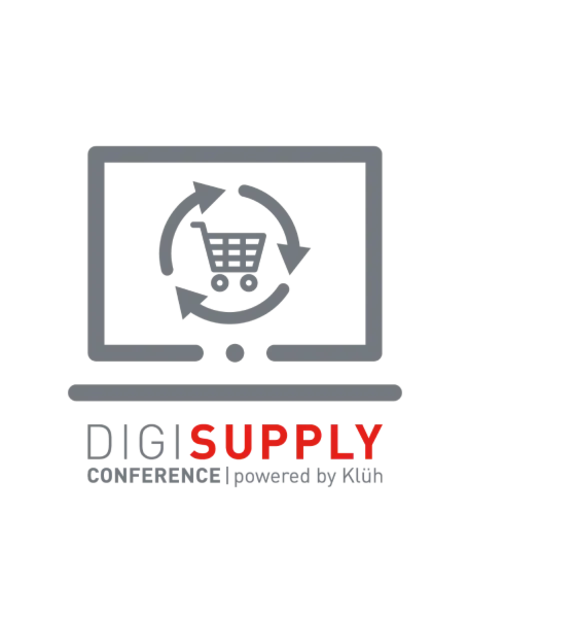 If you have any questions about our digital solutions, don't hesitate to contact us. You can write to the experts in our Center of Digital Excellence at code@klueh.de.